Posted on
January 19, 2011

by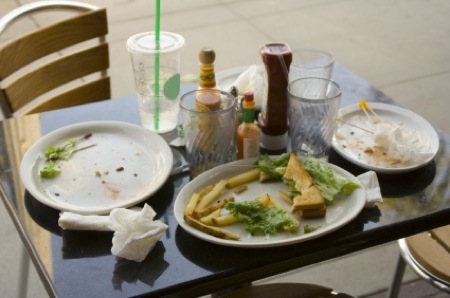 Anyone who knows me knows how ADD I am (I lack the hyperactivity for ADHD). Wolf calls it the butterfly syndrome. That's because I often start fluttering away during conversations, while shopping, walking, or whatever. It'll take me a few minutes but I can usually flutter back. Other times I'm gone!
While a kid in school I had much of the hyperactivity needed for the H in ADHD. Those were the 80s so I wasn't diagnosed with ADHD. I wasn't a problem child in school though I was at home. After sitting around all day in school I'd come home with buttloads of energy that made me impossible. Getting homework done was like pulling teeth. After all, I'd been sitting around during the school day so the last thing I wanted to do when I got home was sit around some more. My mother didn't know how to cope so she'd throw me outside to get rid of the excess energy. This coping mechanism worked for a while.
By the time I went to college in my 30s I knew I had ADD. I didn't have insurance so getting the diagnosis was really difficult due to the cost of the psych testing. I knew I had it because my brother, five years younger than me, was diagnosed and I recognized the symptoms in myself. By then the internet was invented so it was easy to diagnose myself. After I married and had insurance, I got the testing I needed, got the diagnosis and went off to college.
When hungry, I will make the worst decision possible. So, to keep myself from being hungry, I would eat whatever was available even when I was a vegetarian (which I was for about 15 years). Eating crap food may have diminished the hunger for a short period but still I felt like my brain was misfiring. I could feel the confusion coming on as the food was digested. I felt muddy and slow. Concepts confused me. Time and again I'd be in the Math Lab or Science Lab frustrated to the point of tears because I couldn't get some simple formula that everyone seemed to understand.
Growing up I ate processed food for every meal. Breakfast was sugary cereal (I still love Super Sugar Crisp and Corn Pops but haven't eaten them in a decade), lunch was whatever was in the caf, and dinner was meat, two veggie sides, and some sort of grain. All of it came out of a can or package. Rarely did we eat fresh veggies.
I can honestly say I don't know who, what, why, when, or how I started to realize the crap food was not good for me. All my family eats that way. The best I can figure is because I became a vegetarian I was willing to look at the American diet with a jaundiced eye. I would eat organic when I could but that was rare due to cost. Most of the time I ate vegetarian was when I lived in Boston with a bad boyfriend and at home with my mother and her husband. I ate that way for the first few years of my marriage though Wolf was decidedly not a vegetarian.
As I've cleaned up my diet and eliminated (most) processed food the ADD has diminished. It's still there but not at the level it once was. Now if I eat something processed my brain will shut down. I kid you not when I say one (one!) Skittle will send my brain misfiring for days. Now I can tell when I eat something processed. Not just in the taste but in the way I feel during and after and how non-functioning my brain becomes.
Eliminating processed foods from my diet has been a long, slow process. Each week it seems there's one less thing Wolf will buy at the store. There are some things that are harder to give up than others. For example, there is nothing Wolf loves more than toast with creme cheese and chives. Looking at the ingredients made him realize how processed it is and now he rarely eats creme cheese with chives. He gave up a port wine cheese spread because of the ingredients. I've given up cereal, candy, and most crunchy, salty snacks. We're not perfect though. We still eat those foods on occasion and, man, do we feel it over the next few days.
I know there are studies out there supporting what I say. I'll let you find those studies on your own. This article is from my own personal standpoint about how processed food negatively affects my brain. So if your kid is hyperactive, look at what you're feeding her. Read the ingredients. Some foods you'd never expect to be processed are. If there's an ingredient you can't pronounce, don't eat it.