Posted on
April 30, 2008

by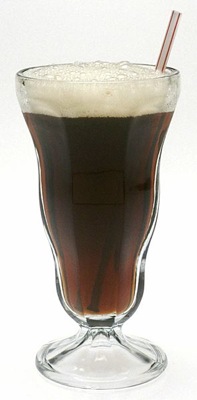 This morning, I had The View on while I was doing some work, and Whoopie Goldberg was talking about how the U.S. needs to ban high fructose corn syrup (HFCS). If you're not looking out for this icky ingredient, here's why you should.
So what exactly is HFCS?
According to Supermarket Guru:
"High fructose corn syrup (HFCS) is processed from hydrolyzed corn starch (so it's not completely natural) and contains a high level of fructose (which is naturally occurring in fruits and honey) and a simple sugar carbohydrate, just like sucrose. It is about 75% sweeter than sucrose, less expensiv e than sugar, and mixes well in many foods. Food manufacturers (especially soda manufacturers) began using HFCS widely in the early 1970s to save money, and it was thought of as a revolutionary advance in food science because of its stability and usefullness in a variety of foods."
According to Dr. Oz and Dr. Roizen at RealAge.com, your body doesn't process high fructose corn syrup the same way it processes sugar.  Not only does HFCS add calories to your diet, but it makes you feel hungrier, so you tend to eat more.  So, the Big Gulp on your desk is giving you a giant dose of empty calories, AND encouraging you to eat that entire bag of chips.
RealAge.com explains how it works in more detail:
"Your digestive system has two main hormones that control hunger and appetite. Ghrelin is secreted by the stomach and increases your appetite. When your stomach's empty, it sends ghrelin out, requesting food. Leptin tells your brain that you're full. HFCS inhibits leptin secretion, so you never get the message that you're full. And HFCS never shuts off ghrelin, so even though you have food in your stomach, you constantly get the message that you're hungry."
If you're new to avoiding HFCS, and you start reading labels, you're going to feel like it's in everything — sauces, soda, ketchup, bread,  yogurt, sweet pickles, cold medicine, etc. — the list seems endless.   The good news is that certified organic food cannot contain HFCS, and the FDA has recently stated that food containing HFCS cannot be labeled "all natural" anymore.  Hopefully, we'll see changes in our grocery stores soon and it will be easier to navigate the packaging claims.
HFCS is banned in the UK and eventually, it may happen here as well. Correction: My source for this information disappeared.  I can only find one other source stating the UK has a ban on HFCS, and the source isn't cited. However, Informed Choices says that isoglucose production in the UK is limited to roughly 2% of sugar production. Hopefully, banning or limiting HFCS will lead to healthier options in our general food supply.  In the meantime, read labels, avoid processed food, and be aware of what you eat.
High Fructose High has compiled a list of common foods that DON'T contain HFCS.
The Accidental Hedonist has compiled a list of foods that DO contain HFCS.
Also, remember that just because HFCS is bad, it doesn't make sugar good.  Sugar is a better option, but it's still high on calories and low on nutrients.
If you can't give up the sweet drinks, brew some iced tea and sweeten it with agave syrup.