Posted on
July 6, 2009

by

Please welcome today's guest poster, Nancy Pearl Wannabe, who is a school librarian.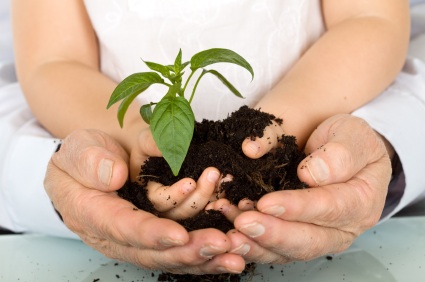 Much like Stefanie last week, I was both flattered and a little surprised when Allie and Courtney asked me to whip up a post about eco-friendly schools and technology. I mean, I love saving the Earth as much as the next girl but I will admit, I had some doubts about my qualifications. Don't I need an EPA certification or something to write about this stuff? Apparently not, because here I am! And while I might not be an expert on going green I do think that my career choice as a middle school librarian has given me a unique perspective into the types of problems facing many school districts attempting to move into this increasingly environmentally-concerned age. 
In my own school there seems to be a great divide between the students and the older teachers. Many students have pushed for more recycling programs and have been the cheerleaders for becoming more energy efficient by turning off lights and computers when they are not in use, while the older teachers still insist on paper notices in their mailboxes because they can't be bothered to check their email. Frustrating, right? Let's do some simple math here: I would estimate that I received roughly seven notices per school day that went directly into the recycling bin because I had already received them via email. There are about 80 teachers in my school, so that is 560 pieces of paper per day getting read and chucked. At 180 school days, that is 100,800 pieces of wasted paper and unless you are Dwight K. Schrute, that should be a less-than-thrilling number. So, clearly, just getting these older, more reticent teachers to understand is step number one. 
Getting the kids while they are young is easier, but that's not to say that the students are doing it for all the right reasons. I mean, they are twelve. If the Jonas brothers told them they should drown baby ducks in motor oil they would probably consider it. But luckily for us, going green is very trendy with the added bonus of being important. Even so, for most of my students the consumer culture is a way of life. If they received an iPod for Christmas and a new color comes out in January that they like better they think nothing of demanding the new one regardless of what would happen to the (30-day) old one. While there are plenty of options for trading in old electronics for cash (TechForward, MyBoneYard, RadioShack's Trade-In Program), getting the kids to think critically about what they need versus what they want as well as the consequences of their purchases should be step number two. 
Finally, young, energetic, enthusiastic teachers who can bridge that gap between the students and the rest of the staff have a responsibility to make sure that happens. If it means championing school-wide campaigns, writing grants for solar panels, working green engineering into science and math classes, or just heading up your school's Green Team and encouraging kids to participate, getting the word out that you care will make a difference. Do you find that a lot of teachers are throwing out their plastic water bottles because making it to the recycling bins in the cafeteria in between classes is impossible? Have your Green Team provide the teachers with cardboard boxes and once a week the kids can go around emptying them for the teachers who choose to participate. Does your school not have a Green Team? Make going green a part of your Student Council's agenda. It may sound like a small thing, but every little bit helps to enforce the importance of keeping our planet viable.