Posted on
April 7, 2011

by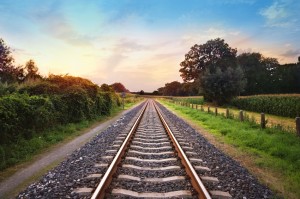 Imagine you're sitting at your computer in your cheap/swanky NYC apartment one rainy Sunday. You decide you want to get away from the noise and skyscrapers. Pondering where you want to go you google "hostels nh" and find this link. You look at all four. The one in Rumney is the cheapest so you click on the link for D Acres. Their blurb about organic farming and homesteading has you hooked. You book a long weekend in beautiful Dorchester, New Hampshire.
Not having a car in NYC isn't a big deal. There's lots of public transportation to get you to and from work and you walk to your local grocer to buy groceries and take a cab to see your grandma. You don't think much about the lack of car while booking your trip to New Hampshire after all, you can take the train. Right?
Wrong.
There is no way to get from NYC to Dorchester, NH via train. As a matter of fact, you cannot get to New Hampshire from anywhere via train because there are no trains in NH.
Buses aren't much help either. You can take one from South Station to Plymouth State University or Grand Central Station to Dartmouth College but then you still have to get to Dorchester. Walking is not an option because it's 20 miles from Hanover and 18 miles from Plymouth and there are few cabs in rural NH. What's a Greenist to do?
The most frustrating aspect to the problem is there are train tracks all over NH being pulled up, neglected, and ignored. Why not rebuild the tracks all over the US so we can all get from A to B via public transport in a reasonable time frame? To do so will put thousands back to work doing something good, creating a product everyone can use, and cut back on the amount of carbon leached into the air. There's support for NH to revitalize the rail service. The New Hampshire Railroad Revitalization Association believes property values will increase 5-10% if the rail system were to come back to Cow Hampshire (a slang colloquialism) and, of course, there's a Facebook group Support Rail in New Hampshire.
I am most willing to give up my car (a change in opinion) if I could get from A to B in a timely manner and (relatively) hassle free. Would you?