Posted on
July 7, 2008

by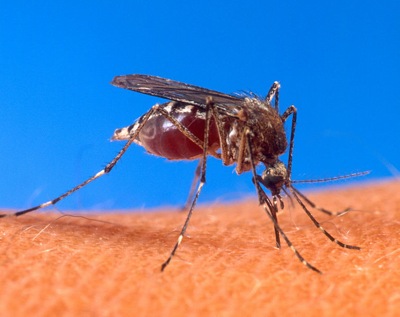 The other day, I decided to do a little night weeding.  It was cool, and there was no risk of sunburn, so why not?
Bugs.  That's why not.  I was wearing a dress (and yes, it was brown).  A bug flew up my dress and bit me on the rear end.  So I spent the weekend walking around scratching my butt cheek.  Classy.
I should have worn bug spray.  But what kind of bug spray?   Obviously, I don't want to spray a bunch of nasty, gender bending, gene modifying, mutant growing chemicals all over myself (unless the chemicals would give me crazy super powers, like Wolverine or Spiderman, then I'm all for it). 
So what should you use?
We use Repel Lemon Eucalyptus insect repellent, which is plant based, safe, and super effective.
From the Repel website:
The first truly effective, plant-based insect repellent on the market, Repel Lemon Eucalyptus has been proven to be effective against mosquitoes, deer ticks and no-see-ums for up to six hours.

Derived from Oil of Lemon Eucalyptus, a renewable resource, this non-greasy lotion and pump have a pleasant scent and are perfect for the whole family.

Oil of lemon eucalyptus, in addition to DEET and Picaridin, has been recommended by the Centers for Disease Control and Prevention (CDC) for effective protection against mosquitoes that may carry the West Nile virus. Repel Lemon Eucalyptus is the only personal insect repellent product commercially available in the US made with oil of lemon eucalyptus
Now, I if I could just remember to spray some on!  I still have it in my head that bug spray is something to be avoided at all costs.  But this stuff is all natural, and there's no reason not to use it.
And, of course, if you're sitting out on the deck, nothing beats a good old citronella candle.   Check out these soy citronella candles on Etsy.