Posted on
June 25, 2007

by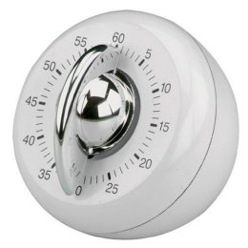 I always intend to take a quick shower, but the water is nice and warm, I'm still sleepy, and I just zone out.
The last time we went camping, the campground had coin operated showers. Five minutes for fifty cents. It kept me on track, and I realized that five minutes is a decent amount of time for a shower. Obviously, I'm not about to go coin-op at home, but I am going to start timing my showers.
Use a kitchen timer set to five minutes to keep yourself on track. You'll save water and energy, and a little money on your utility bills.