Posted on
August 31, 2007

by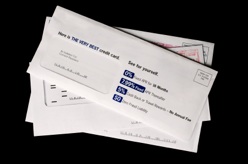 How much junk mail do you get in a week? For one dollar and a few minutes of your time, you can drastically reduce the amount of junk mail you receive.
Mail your name, address, signature, and a check or money order for $1.00 to Mail Preference Service, c/o Direct Marketing Association, P.O. Box 643, Carmel, NY 10512. You can also fill out the form online.
Not only will you cut down on waste, but you won't have to sort through all of that annoying junk mail.