Posted on
May 7, 2007

by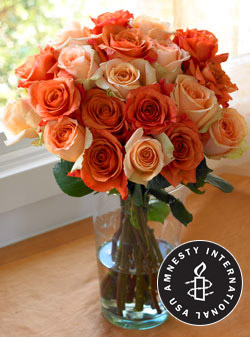 With Mother's Day coming up, look for eco-friendly gift options, like flowers from Organic Bouquet. Pick from their Charitable Gifts section and proceeds from the sale will go to the non-profit organization listed with the bouquet you choose. There are thirty-five organizations to choose from.
All bouquets are certified as Sustainably Grown by Veriflora, and come in packaging that is 100% recycled and recyclable.
Another Eco-Friendly Tip from Allie.