Posted on
April 14, 2008

by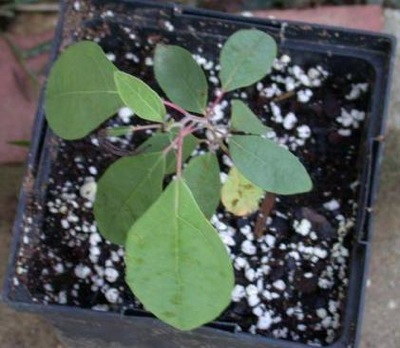 If you are planning a garden this year and plan to buy plants at the nursery instead of starting them from seed, you'll probably bring home a lot of plastic along with your plants.
The best solution is to avoid buying plants that come in plastic pots. Opt for peat pots or other biodegradable pots (like Cow Pots!). But if plastic is your only choice, save them for next year.
I'm growing seedlings in plastic planting containers from last year, and they work just as well as those fancy planting containers you can buy at the store. Make sure to wash out any container you decide to reuse and then you're good to go.
If you don't have room to store plant related plastic, look for a way to recycle them. The Earth is Not a Trash Can says recycled plastic pots are being made into landscaping "timbers."
If you can't find a local plastic pot recycling program, put up a listing on Freecycle or craigslist. Chances are, a gardener near you will be happy to get their hands them.