Posted on
January 29, 2008

by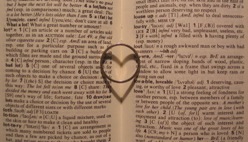 No, I'm not talking about making sure you don't pull a drunken "will you marry me?" at five AM in Vegas.  If you want to get married by Elvis, more power to you.  I'm talking about what you propose with.
We're coming up on Valentine's Day and since lots of people chose 2/14 to propose, I thought it might be a good idea to talk about engagement rings.
The gold and diamond industries are incredibly destructive to people and the environment.  Today we'll talk about gold, and tomorrow we'll talk about diamonds.
According to No Dirty Gold, a website by Earthworks and Oxfam, "the production of one gold ring produces 20 tons of mine waste."   In addition to the harm to the environment, gold mining displaces people, pollutes drinking water, destroys landscapes, changes the traditions of communities, and can create violence and human rights issues.  Kind of takes the romance out of a ring, doesn't it?
So what can you do?  Buy old gold or buy recycled gold.  Check out antique stores or talk to family members to see if there's a family ring that can be passed on.  Or look for jewelers like GreenKarat who make jewelery from recycled metals.
GreenKarat accepts old jewelry in exchange for store credit and even has a registry where family members can donate old gold to help you build your wedding or engagement rings.
An engagement ring is all about meaning and symbolism.  What do you want yours to say?