Posted on
June 12, 2008

by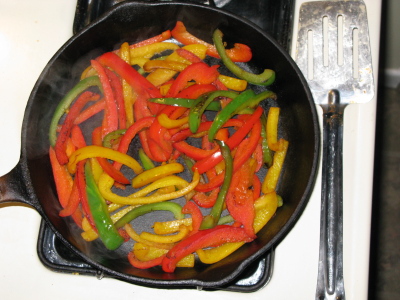 I just thought of this one last night while cooking dinner. 
If your dad knows his way around a pancake, likes to mess around in the kitchen from time to time, or fry up eggs at the camp ground, how about getting him a cast iron pan?
We talked about cast iron a little while ago, and last night while making dinner, I had another "Man, I love this pan" moment.  I think a cast iron pan would make a great gift.  And there's something nice about giving a gift that will have such a long life and can be enjoyed for years to come.
Add a box of organic pancake mix, or a bamboo cooking utensil set, and wrap it up in a dish towel.