Posted on
July 25, 2008

by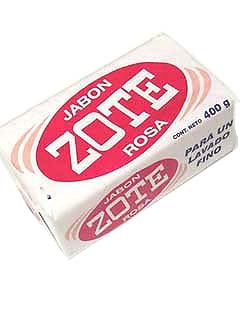 Yesterday, when we talked about switching to powdered laundry detergent, Audrey mentioned that she makes her own.
She was kind enough to share the recipe with us.
Check it out at RecipeZaar.
She also passed along some notes about the recipe.
"This is the recipe I used. I used the whole bar of fels naptha so  I doubled everything else in the recipe. Today I found Zote bar soap in the grocery store – 14 ozs  for .98 so it's WAY cheaper than the fels. I have grated the whole bar (well better half did it actually) and have it ready to be mixed soon as I finish the little bit of the first batch I have left. This is so easy to mix up and the clothes, line dried of course(!) come out so soft. I have made some lavender bags for the dryer for when I absolutely have to use that."
Thanks, Audrey!