Posted on
May 22, 2007

by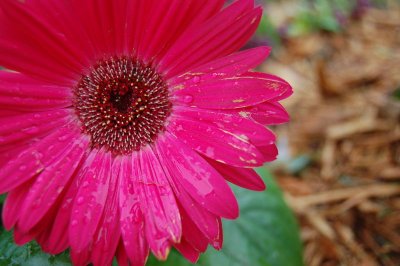 We went to a beautiful wedding this past weekend. The church and the reception hall were decorated with tons of potted gerber daisies. Now the happy couple can plant their wedding flowers and enjoy them all summer long. What a great way to reuse!
If you're planning a wedding or a party this summer, consider using potted plants as decoration. You can plant them or keep them potted after the party is over, or even send them home with guests as a party favor.
Get creative! You don't have to just use flowers. A collection of potted herbs would make a great centerpiece at a barbecue. Potted lavender would be great to decorate a baby shower.
You won't have to use throw away decorations like crepe paper and cardboard cut outs, and your party will look elegant and green.
Another Eco-Friendly Tip from Allie.