Posted on
February 5, 2008

by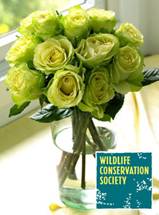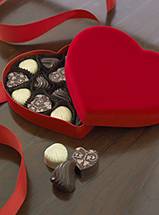 Are you sweating Valentine's Day? Not sure what to get? Plan ahead and give an eco-friendly gift.
The creators of Organic Bouquet started Organic Style and now offer a wide range of eco-friendly gifts for every occasion. Put a spin on traditional Valentine's flowers and chocolates with chartreuse roses (they come in classic red too) and a box of handmade fair trade chocolates.
Organic Bouquet flowers better for the environment than traditional flowers, and a portion of your purchase goes to support the charity connected to each bouquet.
"These blooms are great because they allow you to do (and say) so much:

Protect your loved ones from the harmful chemicals used to grow non-organic/non-veriflora flowers

Support the organic flower industry (encouraging farmers to use better practices when growing – protecting and providing farm workers with a safer environment and livable wages)

Support a cause you believe in – we have over 40 to choose from!"
If you want to see where Organic Bouquet gets their roses, click here to watch the video.