Posted on
July 15, 2008

by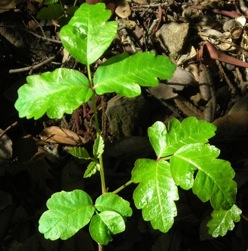 One of my dear friends e-mailed yesterday to ask if I knew of any good remedies for poison oak rash.  I didn't, but I sure did find some interesting ones.
In addition to being tasty, healthy foods, watermelon, oatmeal, tofu, and buttermilk are all great ways to ease the itch.
Check out Earth911′s extensive list of home remedies for poison ivy and poison oak.  Chances are, you've already got what you need to speed the healing.