Posted on
May 21, 2008

by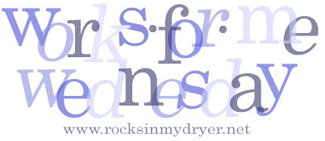 My dog has an ear infection and is on antibiotics again.  Unfortunately, antibiotics upset his stomach and turn him into a stinky dog who needs to spend lots of time outside.  For this week's Works for Me Wednesday, here's a trick the vet taught me that has helped a lot.
Mix canned pumpkin (not pumpkin pie mix, just plain pumpkin) into your dog's food.  The extra fiber helps get him back to regular, and I believe the pumpkin also helps settle an upset stomach.  Plain yogurt or an appropriate dose of acidophilus helps too.  Start it on the same day you give the first dose of antibiotics for the best shot of avoiding tummy problems.
And of course, consult with your vet.