Posted on
November 2, 2007

by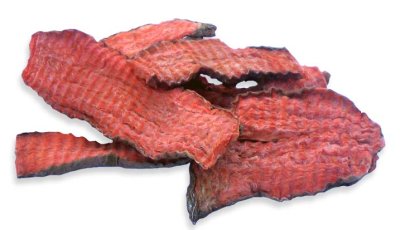 I've always been creeped out by rawhide — the smell, the texture, what it actually is.  Gross.  What's even more disturbing and disgusting is what happens to my dog when he eats rawhide.  I won't share the gory details, but if you knew them, you would never every give rawhide to your dog again.  Trust me.
Still, he likes to chew, and needed to find something that would give his teeth a scrub and his jaw a workout without being harmful to his intestinal health.

Sam's Yams are amazing.  They are dehydrated sweet potato slabs.  Nothing else.  No additives.  No preservatives.  They've never been involved in a recall, and only use American grown sweet potatoes.
They don't stain the carpet, they don't smell bad, and they aren't a "junk food" treat.  My dog loves them, and I love that he's getting vitamins and fiber, along with some teeth cleaning.  Plus, they keep him, um . . . regular.