Posted on
January 15, 2008

by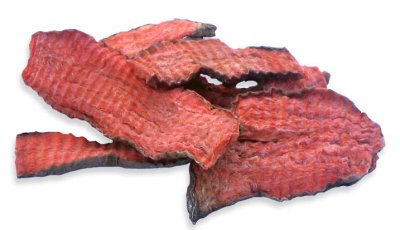 When I was a kid, I wanted a dog so badly that I had an imaginary one. I am obsessed with my pets. They mean a lot to me, and as a pet owner, I believe it's my responsibility to do everything I can to give them the best care. My standards for pet products are high.
Here are my top three favorites from 2007.
Sam's Yams — My dog goes crazy over these. They don't stain the carpet, and instead of wreaking havoc on his system like rawhide, they actually seem to aid his digestive processes. When I ask him if he wants a sweet potato, he runs over to the cabinet where I keep them, wags his tail and jumps like he just can't contain the excitement.
Newman's Own Organics Cat and Dog Foods — My dog's allergies have all but disappeared and he hasn't had the kinds of stomach upsets he used to get every month or so. My cat's personality has made a dramatic (positive) change, and when I took her to the vet recently, he said "Wow! I like the way she looks," and gave me a thumbs up. Her coat is so shiny the best word to describe it is luminous.
Earthdog Hemp Martingale Collar — Most people tell me their dogs hate wearing collars, but my dog gets upset if we take his off. He's a big boy, and he's broken quite a few collars. When I took a look at eco-friendly collars back on CelebCause, this was the one I ultimately chose. It's strong, it doesn't seem to get smelly fast, it's machine washable, and it's hemp! We went with the Dietrich. You can get them directly from the Earthdog site, or from Only Natural Pet Store.