Posted on
May 19, 2009

by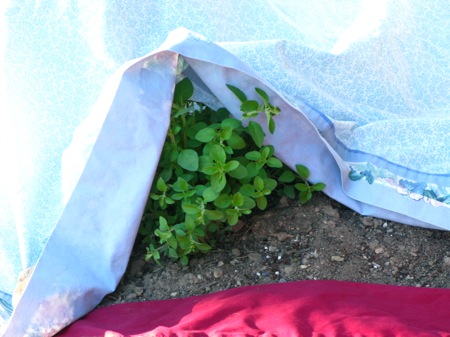 I've been busy covering my strawberries and the herb garden with old bedsheets every night because we keep getting frost!  Come on!  It's May!  I bought a bunch of plants at the garden center last week and haven't been able to get them in the ground yet.  Hopefully, this is the end of the frost.  I am so ready for summer.
Chiot's Run has been feeling the freeze too.
The Good Human talks about green product verification seals.
No Impact Man has a resource for open source environmentalism.
Green as a Thistle reminds us that green is not a competition.
The Green Life says not all toilet paper is created equal.
Crunchy Chicken has a natural solution for ingrown hairs.
Come the Revolution found 7 perfect survival foods.
Fake Plastic Fish celebrates National Bike Month.
Crazy Sexy Life talks about empowering women to save the planet.
What's going on with you?