Posted on
January 22, 2008

by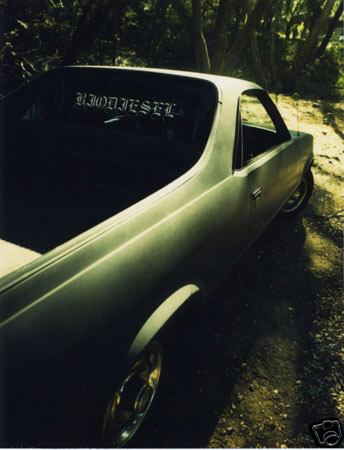 Bid on Daryl Hannah's biodiesel El Camino.
Anti-whaling activists released (video).
Pennsylvania allows farmers to come clean about bovine hormone use, or lack there of.  I'm guessing only one side will come clean.
FDA says no cough and cold meds for tots.
Sex strike to fight global warming?  New play goes Greek for the environment.