Posted on
April 28, 2008

by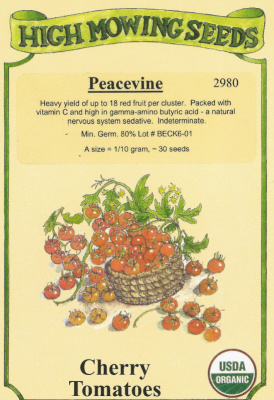 If you're starting a garden from seed this year, be it in the ground, or in containers, chances are you'll have some extra seeds. If all goes well, you may even have more seedlings than you have room to plant. Don't let your extras go to waste. Pass the extras on to someone who can tend to them. Give a tomato plant to your neighbor. See if one of your friends wants your extra seeds.
To make a gift out of it (Mother's Day is coming up) pack up your extra seeds in little paper packets, put them in a basket with a set of garden tools and a pair of gloves.
Passing on seeds and seedlings might inspire someone who hadn't planned to garden to get their hands dirty.