Posted on
September 20, 2007

by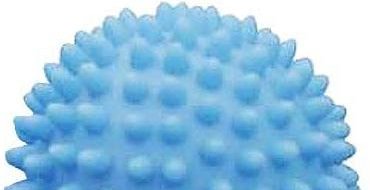 TreeHugger is reporting that dryer balls are not the eco-friendly alternative to dryer sheets we all thought they were.
Dryer balls have been regarded as a great, non-chemical alternative to dryer sheet fabric softeners.  Unfortunately, the material used in making the knobby blue dryer balls is as un-eco-friendly as it gets.
According to TreeHugger:
What the manufacturers fail to mention, however, is that the the polyvinyl chloride (PVC) material the supposedly "nontoxic" dryer balls are made of is one of the most poisonous plastics ever created, posing great environmental and health hazards in its manufacture, product life, and disposal.
In the next few weeks I'll be doing some research to come up with some safe, anti-static, clothes softening alternatives.  I promise I'll share what I come up with.