Posted on
November 3, 2008

by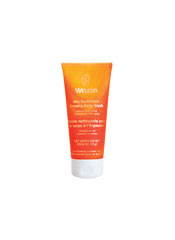 Remember my friend Neil?  The one who's trying to raise $20,000 for The Cambodian Children's Fund by the end of the year?  Well, he sent me an e-mail with an amazing deal for all of you.  Check it out:
I write you today to offer you the sweetest deal EVER.  As many of you know, I've spent much of the year raising money for Cambodian kids, and one of the fundraisers I did was having baskets of goodies at over a dozen NYC yoga studios that I offered in exchange for small donations.  The vendors that donated goodies did so in spades, so now I have a load of stuff left over.  Today, I offer you a box of stuff that I will send to you at your home in exchange for a small donation.  This box includes:
35 travel-sized Weleda

body washes

.  Use these babies with a loofah or sponge.  They make your shower smell like an orange blossom tree or a creamsicle.  This is awesome–and not at all emasculating.  (An $87.50 value)
At least 10 goody bags that were put together by yours truly.  These include organic teas, electrolyte-balancing lemonade, samples from Pangea Organics, and other stuff.  Use them for stocking stuffers this holiday season or other cool things that likewise aren't emasculating. (A value of at least $100.)
Whatever else might be left over including energy bars, hempseed packets and other stuff.
How much for all of this?  $30.
Seriously.  Guys.  This is the sweetest deal EVER.  Everyone wins, since you get a load of stuff, your donation is tax deductible, and I don't have to spend the holiday season with boxes filling up my apartment like a small Manhattan warehouse.  To order these boxes of goodies, please follow these instructions:
1. Donate $30 for each box you would like using these steps:
a. click here: https://secure.groundspring.org/dn/index.php?aid=24100.
b. Fill in the amount per the number of boxes you would like to order.
c. Click the "Off the Mat into the World" choice under the "Donation for" question
d. Select "Seva Challenge" in the first
pull down menu
e. Select "Neil Gordon" in the second pull down menu
f.  Fill in remaining information.
2. Write me to tell me how many boxes you have ordered at neilggordon at hotmail dot com.  Include your
mailing address
in your email.
3. Wait for your boxes to arrive from me by Priority Mail.
Please let me know if you have any questions, and forward this to as many people as you know that would like to take advantage of the sweetest deal EVER.  Please place your orders by this Friday, November 7.

Be well and be awesome,
Neil