Posted on
May 16, 2012

by

Please welcome today's guest poster, Christine Kane.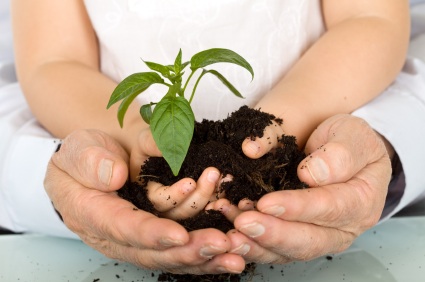 Going green is a lifestyle you have adopted and made your own, but sometimes it may be hard to get your child on board. Children are less likely to go green on their own. Here are 7 ways you can help your child follow in your carbon footprint:  
1. Make it fun: There are plenty of ways to make going green fun for your kids. Start by taking them to fun events like local farmers' markets that tend to cater to children with games or face painting. There are lots of games and books for children that teach them how to go green, too.
2. Keep it positive: Always keep it positive with children in all you do, especially teaching them the ways of going green. You want your child to see this as a fun and positive way of life.
3. Educate: The more your children understand why and how they can go green, the easier it will be for them to do. There are plenty of kid eco-friendly books explaining to children the need to go green, in addition to your lessons.
4. Lead by example: Monkey see, monkey do. You learned the last time you let a bad word slip out of your mouth that your children pick up on everything you do. Knowing that your kids mimic your moves, use that for good. You practice going green; your child will follow.
5. Make it easy: If you make green chores or tasks difficult for your child, in most cases they will get discouraged and give up. Give them something easy to start off with, like recycling different household products.
6. Rewards: It is okay to reward your child for good behavior and practices. If you notice your child taking the time to be eco-friendly at home, then reward them with a small prize.
7. Make it part of everyday life: It takes a short amount of time to make something a habit and routine. The more you make going green part of your everyday life, the easier the transition.
Going green is easy, and the younger you start teaching your child, the easier it will be. Remember to show them how and why it is important to do so and lead by example. Have fun with it and keep it interesting!
Christine Kane from internet service providers is a graduate of Communication and Journalism. She enjoys writing about a wide variety of subjects for different blogs. She can be reached via email at: Christi.Kane00@gmail.com.