Posted on
February 22, 2011

by

Please welcome today's guest poster, Suzzane DeLeon.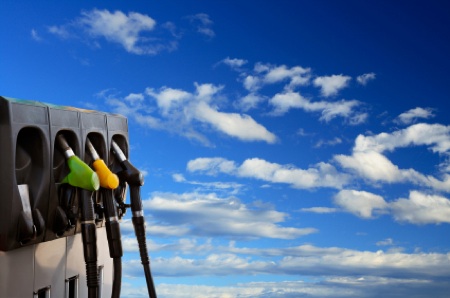 Bio-diesel remains one of the most lucrative green fuel options available today. Of the many purposed systems for refining bio-diesel they almost always universally use plant-based oils. Often overlooked is the use of animal fats to make bio-diesel, specifically human fat harvested from liposuction.
In the news of today's obesity epidemic, much has been made of how to get rid of the fat harvested from abdomen liposuction. But what if that fat could be donated or even collected on an annual basis to make fuel to power cars and trucks? The technology is there; it actually has been in place for many years. Early on in the bio-diesel process, animal fat use acquired a bad name due to some shady practices by its proponents. Now that the technology has been refined, it is possible to use animal fat to derive fuel.
Another positive aspect of this technology is that it does not use or even remotely compete with virgin resources (such as corn, etc.) that could be used as foodstuffs for humans. In fact most of the animal (including fat from medical procedure liposuction) is a waste product today. 
Of course the above paragraph pertains to the use of ANIMAL fats, not HUMAN fat. Recently a flap about using fat from liposuction has arisen. Seems a doctor from Beverly Hills made bio-diesel from his patients' fat without consent. Of course this crosses many boundaries, especially in California, due to state law prohibiting the use of medical waste as fuel. This of course brings up a moral issue (before all the other issues of sustainability and reliability, as well as others): Can a product made by humans be harvested to fuel vehicles, and what possible abuses of this practices can we expect to occur? Reasonable harvesting and use of the fat from abdomen liposuction in particular must be found to use this renewable resource.
For those of you questioning the ability of human fat bio-diesel, the voyage of the Earthrace from New Zealand is of interest. The Earthrace crew is attempting to break the world speed record for a round-the-world crossing using a bio-diesel fuel. This fuel is derived from human fat alone. When two volunteers donated 10 liters of human fat, it rendered 7 liters of fuel. Volunteers donated all the various fat for the voyage, which is enough to fill the 3,000-gallon fuel tanks. It is perhaps this type of volunteering — or maybe, in the future, selling of fat — that could provide a system to make it available to render into fuel.
Human fat rendered to bio-diesel may not ever catch on. But it is a plausible source of fuel for the future. If correctly regulated, the dangers of harvesting human fat for fuel can be limited. Yet whether the moral issues of this topic will ever be resolved is another thing entirely.