Posted on
September 30, 2009

by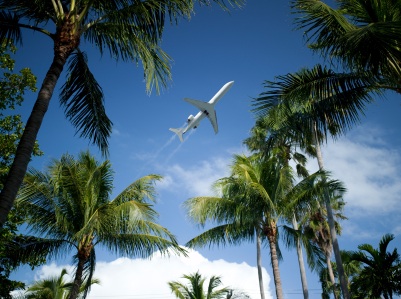 If you are an environmentally-minded traveler, you're probably already aware of how harmful airplane travel is to the environment. But now you can assuage that guilt if you're flying into or out of San Francisco International Airport by buying a carbon offset. SFO is the first airport to introduce these Climate Passport kiosks, and the process is simple — just input the number of miles your trip will cover, how long it will take, and the number of passengers you want to offset. Then just swipe a credit card and you get a receipt promising that your money will go to ensure an equal emission will not occur somewhere else.
Sounds simple enough. But what exactly are you paying for? What is a carbon offset?
Essentially, when you buy a carbon offset, you're donating to an alternative source of greener energy elsewhere. Once you've traveled to San Francisco, for example, you've increased your carbon footprint. It's done, and you can't go back in time and change it. However, you can use the opportunity to donate money to a worthwhile cause elsewhere. It's kind of like going shopping to buy something for yourself, but stopping to drop some money into the Salvation Army bucket on your way out. You're already there, so you might as well do something charitable.
But how can you be sure you're getting what you pay for when you buy a carbon offset? The idea is fairly abstract — you swipe your card and your receipt may say your money is going to save a certain area of rainforest. But how will you know if that's really the case?
Any money donated through the SFO kiosks go to 3Degrees, a renewable energy marketing firm that then sends the money to projects such as The Conservation Fund's Garcia River Forest Project and the San Francisco Carbon Fund. Both are overseen by the Climate Action Reserve, which sets transparent and objective standards for offsets. Carbon offsets are not regulated by the government, but between the three parties (Climate Action Reserve, 3Degrees, and you) it's likely that your money is being used as you intended.
And, thanks to the magic of the Internet, you can do it from your own home. If you want to purchase a carbon offset but will not be in the San Francisco airport anytime soon, you can donate directly to 3Degrees here. You can also calculate your carbon footprint if you're interested. It's not just for air travel, either — you can buy offsets for energy used in your home, your car, even when you take public transportation. (All donations are tax-deductible.)
So how much can you expect to pay for a carbon offset? According to NPR, the offset for a 6,000-mile-long, 12-hour flight would be about $34.34 for one traveler. A flight from New York City to Los Angeles would cover about 3,000 miles, so by those proportions, an offset for that trip would cost about $17.17 per traveler.
What do you think of carbon offsets? Would you buy them? Do you believe the money is being used as advertised? If so, do you think it's possible to convince the traveling public to buy carbon offsets every time they get on a plane? Or is air travel expensive enough already? Please share.