Posted on
March 11, 2011

by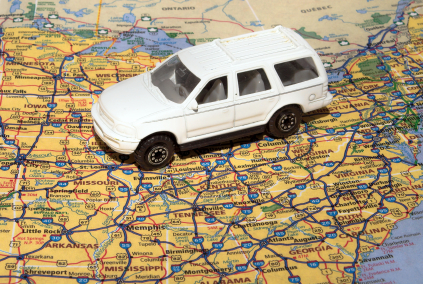 We must have cars on the brain around here at The Greenists, because guest poster Daniel Frank just shared a great piece about how to junk a car for charity.  And, while I'll most likely trade it in, I really would like to junk The Crapmobile, my small SUV, which is on its last legs.  It's only a 2003, and it just passed inspection, but it feels like it could all fall apart in a stiff breeze, and getting it up to forty miles an hour in any sort of timely fashion is a challenge.  The way it bounces around over Rochester potholes leaves me feeling lucky when I make it home without any chipped teeth.  And I shudder to think about the fuel efficiency situation at this point.
The impending death of The Crapmobile, combined with my recent Top Gear addiction, has me thinking about cars lately.  I've done a lot of research and test driven a few cars, but I'm still royally stumped.  I'd love to get a teeny-tiny super fuel-efficient wonder car, but I also need a vehicle that's capable of hauling two big, slobbery German Shepherds and various types of camping and sporting equipment around in some sort of relative safety and comfort.  If I downsize, I will no longer have a vehicle that meets my needs.So, when I got a press release about LeaseTrader.com and Lynne Thompson's new book The Official Soccer Mom Devotional, I was interested, because even though I'm not a soccer mom, I face similar vehicle choice challenges.  Here's a little bit about the book:
"Lynne Thompson is author of "The Official Soccer Mom Devotional" and SoccerMomBook.com. Lynne says between carpooling several kids throughout the week and even serving as "mobile offices," the minivan or SUV has become ultra-important to the soccer mom and downsizing to a fuel-sipping vehicle would be virtually impossible. "Space is a necessity and will always make the soccer mom's decision, not the amount of MPGs a tiny car will get," she says. Serving as a double-whammy of sorts, Lynne says soccer moms get hit twice as hard because the majority of their driving is within the city, not on the highway, where gas consumption turns to higher mileage output."
Also from the release:
"LeaseTrader.com, a car lease transfer website that helped lots of people escape large vehicles in favor of smaller ones during the 2008 gas price hike, says soccer moms were the one demographic that remained in the same size vehicle even when gas rose above $4 a gallon. The company says more than 75 percent of soccer moms using the service stayed in the same size vehicle and it expects a similar trend this summer as gas prices continue to rise."
I talked with John Sternal at LeaseTrader.com about car size and family needs and asked him what can be done when families aren't able to downsize their vehicle drastically.  Obviously, car choice is important.  He says he has mixed feelings about crossover utility vehicles or CUV's, because often times the fuel efficiency of the vehicle doesn't amount to significant savings compared to an SUV, and while they're a great fit for some families, they may still be too small for others.
I've found this in my car research as well.  I think we need to get it out of our heads that small always equals greener.  When I bought the Crapmobile, I hadn't even looked at any larger cars, because I was sure they would be less efficient. But using FuelEconomy.com, I discovered that some minivans get better mileage than my little SUV.  Not that I want to trade The Crapmobile in for a minivan, but you get my point, right?
John said that Honda and Lexus are doing great things when it comes to hybrid engines and that when it comes to fuel efficiency, diesel engines are worth a second look.  According to John, today's diesel engines are nothing like the dirty running engines of the seventies.
We also talked about the fact that how you drive can be as important as what you drive.  To cut fuel consumption, John recommends making sure tire pressure is optimal, using the highway whenever possible, and thinking strategically about your drive routes.  Idling in traffic or stopping and starting at stoplights are an inefficient use of fuel.
And, of course, we chatted about LeaseTrader.com, which helps car owners in leases find people who are willing to take over their lease.  And also allows car buyers to take on a short-term car lease to see if the car they are considering really meets their family needs.  For me, this was a very appealing idea.  I'd love to take a few months to see if a car I think I want will actually be dog-friendly, gear-friendly, driver-friendly and as fuel efficient as promised, all at the same time.  Unfortunately, right now LeaseTrader.com's listings in Rochester are limited to one Volkswagon Rabbit, but I'm hoping as they expand, this might be a good option in the future.