Posted on
January 20, 2010

by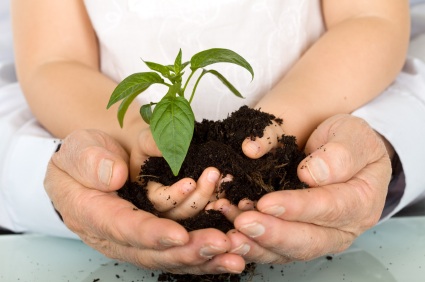 Environmentalism, I think we can all agree, is about many things. Responsibility. Health. Saving money, in many cases. Making sure future generations don't have to struggle to survive in a wasteland. Although it's controversial in many settings, at its heart, environmentalism is all about peace and love.
So why does it cause so much fighting?
This New York Times article claims that therapists all over the country are seeing more and more couples who argue over green living. One member of a couple might get angry at the other for taking too long in the shower, or forgetting to recycle the pizza box, or suggesting a restaurant that doesn't serve locally grown food. Before long, that person starts to feel like they're under attack all the time, even if they start to change their habits, and is probably going to lash out in retaliation. What follows is most likely not going to be pretty.
We've talked about eco-etiquette here before — the ever-difficult struggle to balance what one thinks is right with the need to be polite in order to maintain good relationships. It's not an easy thing to do, especially when you're trying to remain on good terms with someone who simply does not care. It's hard to keep your mouth shut when you spend time with people who eat off paper plates for every meal, for example. (TRUST ME on that one.) But when you start lobbing insults and judgments, nobody wins. You'll be on the outs with your loved ones, and no one's going to change their habits if they feel shamed into doing so.
The therapists' advice? Lead by example. When your guests come over, let them see you compost your food scraps and clean up the table with a reusable cloth. If someone notices your Seventh Generation dish soap, let them know where you got it. If someone compliments the food, tell them it was made with organic ingredients.
If you really feel like you need to say something, be gentle. Start with the small things people can do to lessen their impact. Going green shouldn't be like a crash diet, where you're good for a couple of days but then revert back to old habits. It should be a lifestyle change, something that starts off small and builds up as you can handle it. Remember that when you're talking to environmental newbies.
For many people, environmentalism isn't something they're opposed to; it's just something they don't know how to do. You can be that person who shows them that it's not some loony lifestyle embraced only by hippies and holier-than-thous. It's something we can all do, and while this is important work we're doing here, there's no need to start fights with people about it. As someone whose boyfriend recently rained down The Shame upon her for owning an electric blanket, trust me — everyone will be happier if you practice a little restraint.
Remember: You can't control what other people do, you can only control what you do. Peace and love, dear readers. Peace and love.