Posted on
October 19, 2011

by

 Please welcome today's guest poster, Ashley Spade.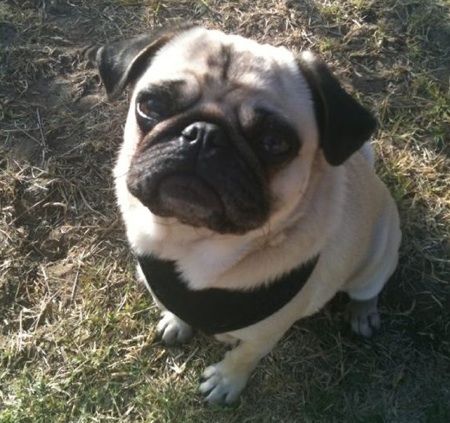 Loving animals doesn't usually extend itself to loving what they leave behind. Training your dog to pee in a specified area can preserve the lawn that surrounds your home, as well as dog parks or other public green spaces. Though dog pee isn't necessarily as toxic as some people make it out to be, here are some suggestions for reducing its impact on the Earth. 
Designate an area where your pet should do his/her business. Ideally, this spot will have low visibility, which will make any spots that appear on your lawn less noticeable. You can also follow your dog to the yard and dilute the 'pee zone' with water, which will reduce urine's effect on your yard. Increasing the amount of water your dog drinks will relieve you of the need to run after your dog with a water pitcher in hand. You can do this by adding salt to your dog's diet, but be sure to consult your vet first to make sure your dog can handle the change.
Prevent your dog from relieving itself in your neighbors' yards. Few people will be okay with your dog using their yard as its personal restroom. Some homeowners may even choose to scatter moth balls, which are used as a deterrent to keep animals off grassy areas. Unfortunately, moth balls are toxic to animals. If you are trying to corral a dog, whether you are the pet owner or a neighbor, sprinkle cayenne pepper, a natural dog repellent, around the area you wish to protect.
One way to reduce dog pee's impact on the environment is to train your dog to use a litter box or reusable potty training pad that can be laundered in a washer and dryer. Both approaches are good solutions for housebreaking puppies or for older dogs that might have trouble getting outside in a timely manner. Reusable pads are generally inexpensive and can be used hundreds of times.
When you're outside with dog for an extended period of time, such as hiking a trail, be sure to bring along enough water for them to drink during the day (three liters is suggested for a day-long hike). Having plenty of water along with also enable you to douse the area where your pet pees, much like your yard at home. Be sure to hike on animal-friendly trails and direct your dog to void in acceptable waste zones.
Dog pee isn't necessarily the grass killer that many people think it is. What may look like a urine burn might actually be a grass fungus. To test this theory, pull on the grass in the affected area. If it comes up easily, the lawn has a fungus. If the clump of grass remains firm, it has been damaged by dog pee.
Being kind to the environment and being a responsible pet owner go hand in hand. Stay aware of areas where dogs are welcome and respect green spaces that do not welcome animals. You love your dog but you don't have to love its "gifts."