Posted on
April 26, 2012

by

Please welcome today's guest poster, Thomas Maurer.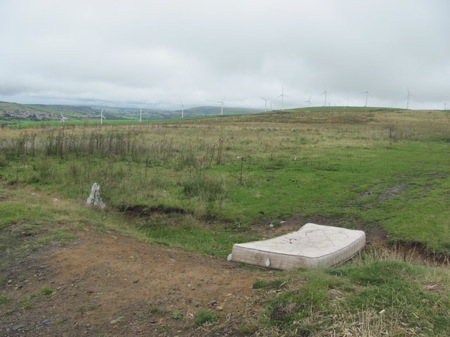 Image: http://www.geograph.org.uk/photo/2550093
Organic and natural mattresses are now readily available on the Internet and are becoming more and more available in regular stores. The mattress industry can be confusing to many people at the best of times and now, with all these new organic products out, there's the possibility that the confusion will step up a level when trying to determine the health and environmental benefits of different products.
Most reputable organic mattress producers are completely transparent about their products. They are confident in its quality and certifications and they have nothing to hide. Others are a little bit more cagey and offer up less information. These are some things to consider.  
Where Do They Source Their Material?
This information should be readily available. If they don't publish it on their website, think twice. If they won't tell you when you ask them, then I wouldn't go near it.
Most natural wool mattresses are open about the fact that they use non-organic EcoWool because they believe it actually has a better environmental standard than its organic counterpart and is more readily available. This justification is fair enough and since they are up front about it, there's no reason not to believe them.
Part of the general environmental movement is to try and encourage people to use local products, both to support the local economy and to save on air miles. However, natural latex can only come from tropical areas; therefore, this is something you have to weigh when considering your purchase.
What Certifications Do They Have?
Check the certifications of a mattress company. Most of them display them on their website. If they don't, ask them to.
However, be aware that natural latex and natural memory foam cannot be certified as organic, even if they are organic. This is because organic certifications must come from an independent third party body. This does not yet exist for latex, although hopefully it will in the very near future.
Because of this, latex and memory foam has to be marketed as "natural." When you see this it means the latex comes from the rubber tree and is not made synthetically in a lab. Natural latex mattresses are completely organic apart from a small binding agent that must be added to ensure they maintain their shape.
Is The Entire Mattress Organic Or Just One Component?
Some companies try and claim their mattress is organic just because one component is organic. Don't take the title for its word. Check what each component is made out of; they should be telling you on their website.
For example some latex mattresses market themselves as "organic natural latex mattress." As I have described latex cannot be organic. What they are referring to is the fact that the latex is natural but the rest of the mattress is organic. This isn't necessarily a bad thing, it just pays to check each component so you know what you are getting.
Others may use organic materials for their core and their fill but still use toxic glues and fire retardant sprays. Check that the invisible things like these are also organic.
What Is The Warranty And Return Policy
There are so many mattresses available these days with generous return policies that it isn't worth your time to get one without it. You aren't really going to know whether a mattress is good for you or not until you have slept on it for a few nights. 20 minutes in a store while you are awake is not an adequate representation. Most have at least 30-day trial periods.
Warranties are either full or pro-rated. Full means you get the whole price of the mattress covered for the entire period. With pro-rated it means you get proportionally less over time. The advantage of pro-rated, however, is that they generally cover a longer period of time, so if you have a problem in the short term you miss out, but in the long term at least you have some cover.
They all have their advantages and disadvantages. It just pays to know exactly what you are getting, considering a mattress is a considerable investment and something you really should only be buying once every 15 years if you get a good one.
Thomas Maurer is passionate about creating organic homes, the way they have been for most of human history. He shares his thoughts about how to make your bedroom greener, along with more information about green mattresses, at his website.