Posted on
December 18, 2009

by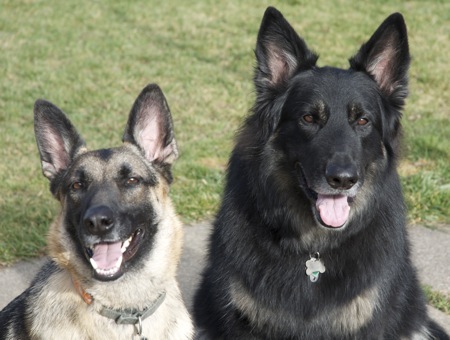 Looking for a gift for your pet or your favorite pet lover?  Here are a few greener ideas.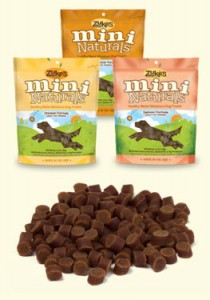 Argo and Stella LOVE Zukes treats. I use Mini Naturals as bribes when I photograph them (the cover shot for STAY was made possible by Salmon Mini Naturals).  Zuke's sent me some of their new Mini Bakes Biscuits, and Argo and Stella were jumping up and down before I even got the box open.  Plus, it's nice that Zuke's treats are small (the Mini Naturals are 2 calories each), so I can give them a treat without adding too many extra calories to their daily intake.  All Zukes treats are wheat and corn free. And they make cat treats too! $5-11.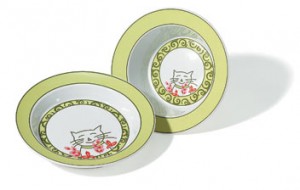 Up Country has FDA approved, lead-free ceramic bowls and accessories with adorable designs for dogs and cats $5-20.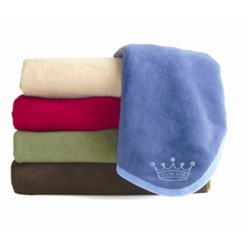 Earthbark has recycled plastic fleece blankets for pets.  $20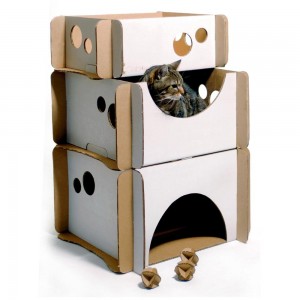 The Recycled Retriever has a corrugated cardboard kitty condo made from 40% recycled materials.  And it's, of course, fully recyclable.  $30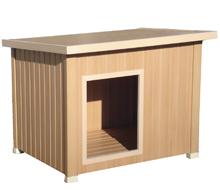 They also carry a dog house made from post-consumer materials.  $209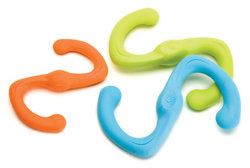 Only Natural Pet Store has the Zogoflex Bumi Dog Toy.  It's 100% recyclable.  It floats! And if your dog can destroy it, they'll send you a one time replacement or a refund.  On sale for $7.49
Do you give your pets gifts at the holidays?