Posted on
October 22, 2010

by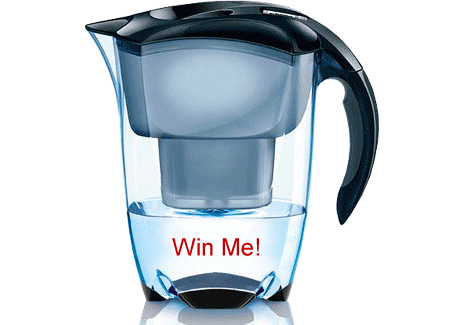 Earlier this week I wrote about the amazing MAVEA Water Filtration Pitcher and how it turned me into a water lover. It's not just me, either; my husband commented (totally without prompting) that the MAVEA filtered water "tastes different — not like that stuff that comes out of our tap." Ha! Fooled him, didn't we?
Not only do the folks at MAVEA provide a 100% BPA-free pitcher and an easy way to recycle the used filters, they have now generously offered to GIVE A FREE MAVEA Water Filtration Pitcher to one of you!
Just leave a comment on this post telling us about your relationship with water — unique conservation method, what you look for in filtered water, how you get your minimum daily amount of water, etc.
One of you will be selected at random from the comments section. Comments that will be included in the contest will close on Friday, October 29, 2010, at 11:59 pm, EST. Good luck!