Posted on
August 14, 2007

by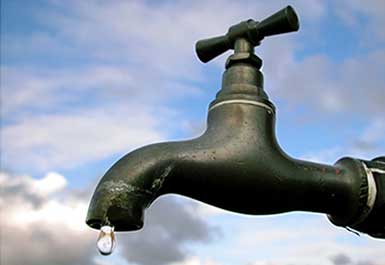 Sure, you hear a lot about conserving water. But if it's been raining regularly where you live, what's the big deal about running the sprinklers at mid-day or letting that drippy faucet go a few weeks before you get around to fixing it?
Conserving water isn't just about the water supply. Water and wastewater facilities account for 30-35% of municipal energy usage in most communities.
The water that comes out of your faucet is drinking water quality. It's been processed to the point where it's safe for human consumption. When you waste drinking water quality water, you're also wasting all of the energy that goes into making the water drinkable. The water that goes down your drain has to be processed by a wastewater facility, and that uses a lot of energy too.
According to the National Municipal Water and Wastewater Facility Initiative, in addition to saving water and energy, conserving water also serves to reduce the use of chemicals used in water processing, and wear and tear to water processing equipment.
So, do what you can to conserve. Fix your faucets, wash your car on the lawn, rig your toilet to use less water, install aerators, shower with a bucket, time your showers, and use your dehumidifier collection bucket to water your garden.