Posted on
August 20, 2007

by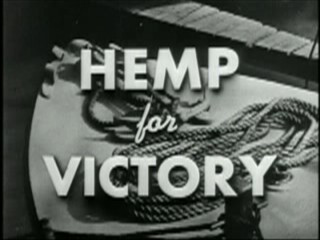 Hemp is a touchy subject in this country. There's an incorrect assumption that hemp and marijuana are the same thing. For the purpose of discussing hemp from an environmental perspective, let's clear up some misinformation right off the bat.
Hemp and marijuana both come from the same species of plant (canabis sativa L.), but as Vote Hemp explains, it's comparable to the way Chihuahuas and wolves are both members of the canis lupis species. The levels of THC (the substance that produces a high in marijuana) are so minimal in hemp (less than .3%) that it is not effective as a drug. And since the optimum growing conditions for hemp products would be detrimental to marijuana growth, concerns about hiding marijuana in hemp fields are unfounded.
So, hemp and marijuana are two different things, and what we're discussing here is hemp. Hemp is a popular material for natural food stores and organic clothing manufacturers, but why?
It takes 800,000 gallons of water to grow an acre of cotton. And, according to Sustainable Spirit,
Almost half of the agricultural chemicals used on US crops are applied to cotton. Using over 275 million pounds of pesticides annually (in the U.S), along with fertilizers, growth regulators and biocides, cotton is one of the world's most environmentally destructive crops.
Hemp, on the other hand, can often be grown with just rainwater in a variety of climates. It doesn't usually require the use of pesticides or herbicides, and its root systems actually improve soil quality.
Hemp is used in textile production, and can make remarkably soft and durable fabrics and fine linens. Hemp can be used as a biofuel source, to make biodegradable plastics, and in a composite form as a a lighter, safer substitute to fiberglass.
Hemp oil is a concentrated source of omega-3 fatty acids, that can be taken without concern for mercury poisoning and other contaminates found in fish oil.
When hemp is used to make paper, the fibers are longer than the fibers in wood pulp, allowing hemp paper to be recycled several times more than wood paper. Hemp fields yield four times the fiber per acre that tree forests produce, but hemp only takes 6-8 months to reach maturity.
Hemp production used to be encouraged in the United States. During World War II, the U.S. Government produced a film called Hemp for Victory to encourage farmers to grow as much hemp as possible. Army uniforms, canvas, and rope were made from hemp.
While it's legal to import hemp products, in 1970, the Controlled Substance Act made it illegal to cultivate hemp in the United States. It is technically possible to obtain a special permit to grow hemp in the U.S., but the cost of the required security measures would make it impossible to turn a profit from the crop. Canada, the United Kingdom, and Germany began allowing legal cultivation of industrial hemp in the 1990′s. In 2006, hemp was the most profitable crop for Canadian farmers.
Hopefully, with the growing popularity of hemp as an eco-friendly material, and the success of the hemp farming industries in Europe and Canada, the U.S. will again make it legal to cultivate industrial hemp. Growing industrial hemp in the U.S. could have a major positive impact on the environment, farming industry, and economy.