Posted on
October 27, 2009

by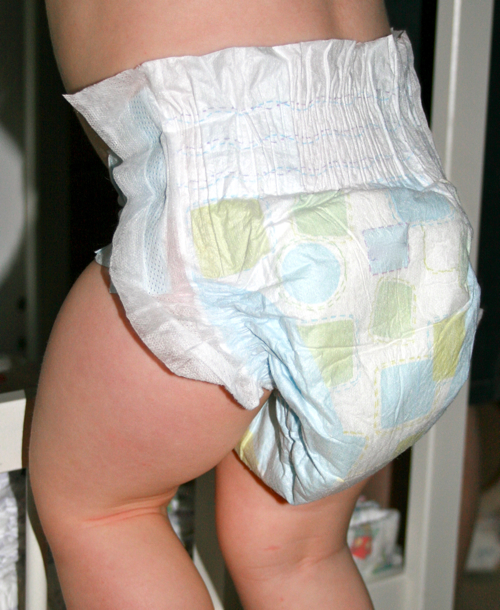 Now that I've got two kids in nappies (diapers for those of  you in North America) I've become increasingly concerned about our family's environmental impact. I was shocked to learn that the average child uses 8 – 10,000 nappies before they are toilet trained. Every time I haul another bag of fetid nappy waste to the trash can, I've got a physical, and stinking, reminder of just how much more waste we're generating now as compared to the carefree days of childlessness.
Like more than 90% of Western parents, we use disposable nappies; largely for their convenience – no bleaching, boiling or washing – just off, wipe and chuck it in the bin. Like a lot of those 90% of parents, I carry with me a fair bit of guilt about disposable nappies. I've read studies claiming that disposables account for up to 5% of all household waste and 1 – 3% of all solid waste in the landfill. For a while we used "biodegradable" disposable nappies, but then I read a study that pointed out that nothing really biodegrades in a landfill. The degrading process can only occur in the presence of moisture and UV light and landfills don't get much of either. Because most parents, myself included, toss dirty nappies away with the household trash we are potentially introducing human feces, and the myriad of pathogens that goes along with it, into groundwater. While disposables may be better at preventing nappy rash than cloth nappies, they may also contain potentially harmful chemicals.
On the surface, cloth nappies would seem to be the greener alternative. They are reusable, reducing the amount of waste generated from each child. Even after they are discarded, they degrade reasonably quickly. Feces in cloth nappies are usually washed out prior to washing and ends up in the sewage system rather than the landill. However, the reason that most parents don't use them is where the problem begins with cloth nappies – the washing. Washing cloth nappies consumes more energy and produces more waste water than does the production of disposable nappies.
So, which is better for the environment? Cloth or plastic.
Short answer – neither.
An oft cited 2005 study by the British Environment Agency found that neither disposable nor cloth nappies can claim overall environmental superiority. Thus, the differences in the impacts between cloth and disposable nappies are not significant enough to voice support for one nappy type over the other on the basis of environmental factors alone.
An updated study by the same organization in 2008 came to similar conclusions. They found that the a child wearing disposable nappies for two and a half years had a global warming impact of approximately 550kg of carbon dioxide equivalents while a child in cloth nappies for the same period of time was responsible for 570kg of CO2 emissions. However, this was based on tumble drying cloth nappies. Line drying would result in about a 20% reduction in carbon dioxide emissions.
Both the 2005 and 2008 studies conclude that cloth nappies do not offer a significant environmental benefit over disposables. Good news for the busy parent? Maybe. The fact is that both systems are equally bad for the environment. Another factor to consider is that with the dominance of disposable nappies, kids are staying in nappies longer. In 1950, virtually all kids wore cloth nappies and 95% of them were potty trained by 18 months old. Today, over 90% of kids are in disposable and only 10% of them are potty trained by 18 months.
So, what is the environmentally conscious parent to do? In short, if you have kids there is no good answer. It isn't just nappies that cause environmental impact when it comes to raising children. Think of all the plastic junk that seems to come hand in hand with a new baby – baths, bouncers, mobiles, rattles, on and on and on. The simple fact is – kids are bad for the environment. People are bad for the environment.
But as I've learned, you can't give them back. Now that you have kids, what is the best way to deal with the seeming tons of waste they generate? Potty training earlier would have a positive environmental impact. However, depending on who you listen to, premature potty training may have a negative psychological impact on your child. Biodegradable nappies do not appear to offer a significant environmental benefit. The company that produces gDiapers, a flushable nappy, claims that everything in their product "will be reabsorbed into the eco-system in a neutral of beneficial way, but I'd like to see some independent verification of their claims before I jump on that particular bandwagon.
If you are in the position to do so, the lesser of two evils is to use cloth nappies, launder them sensibly and line dry. However, the reality of modern life is that many folks can't take on that additional work load. If you're one of those people, the pragmatic solution is to use disposables and try to make cuts elsewhere. Nearly every day, The Greenists offers suggestions on how to live a greener life. So, accept the slightly heavier environmental burden of disposables and with the time you've saved at the washing machine, make a positive impact somewhere else.