Posted on
January 9, 2009

by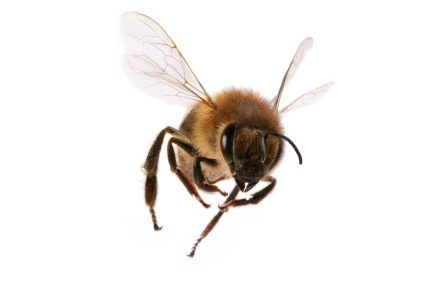 Maria recently left a comment on an old post about no-poo saying "FYI, Aveda is owned by Johnson & Johnson. Just like Odwalla is owned by Coke. Sad but true!" and it got me thinking again about something that has bounced around in my head frequently.
I love supporting small businesses, and tend to be very suspicious of "big corporate," which is probably no big surprise to anyone.  I always flinch just a little when I talk about Burt's Bees products, even though I love their Super Shiny Shampoo and Conditioner (which are a 2 and a 1 on Skin Deep, respectively, compared to a 6 from the products I used to use) more than any other hair care product I've ever tried.   Burt's Bees is no longer owned by that folksy, bearded man named Burt.  Burt's Bees is now owned by Clorox (and while Burt made millions, I seem to remember reading somewhere that he went back to living in his old converted chicken coop, because he felt more comfortable there, but I can't remember where I read that, so please take it with a grain of salt).
I think the natural greenie line of thinking (or at least my natural line of thinking) is Burt's Bees now equals Clorox, Clorox equals bad scary chemicals, so Burt's Bees equals bad.  But does it?  Burt built up a strong name based on good, affordable, accessible, mostly natural products.  Clorox said, "Hey, there's a market for healthier, more natural products and we want to get in on this."  Burt's Bees continues to work on several local environmental and humanitarian initiatives, is working toward making all of it's products 100% natural, and is a Compact for Safe Cosmetics signer.  On Skin Deep, their products range from 0-6, so you still need to check before you buy if you want to stay below a certain number, but most of them score very well.  But since the sale to Clorox, keeping up with the standards set by Burt seems to be a priority.
Should we only support business when they're small and then back away from them when they get too successful, even if they maintain their standards?
What about supporting healthier products and higher environmental standards for businesses?  If no one buys Odwalla juice, won't Coke just say, "I guess everyone wants to ingest ridiculous amounts of high fructose corn syrup, because there's just no market for our non-GMO juices."
But, of course, there's that nagging fear that buying healthy products from notoriously unhealthy companies will be supporting negative practices and initiatives.  Honestly, I'm not 100% sure where I stand on this.  I just have this suspicion that if we're ever going to get anywhere on this whole green thing, we might have to flex a little on the small = good, big = bad thing, and take a good hard look at the actual actions of the companies housed under bigger brand names.  After all, companies exist to make a profit.  If green products living up to high standards are profitable, big business might be forced to head in a better direction.