Posted on
March 3, 2009

by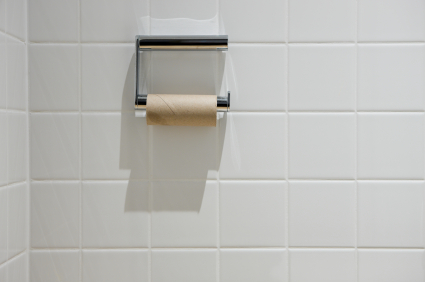 You know how I decided that I'll only review products I like on Allie's Answers, as per my review policy?
"I also don't want to give eco-friendly products from eco-friendly companies bad reviews. Maybe I don't like the way a new green cleaner smells, but you will. Maybe the stains on my couch are more stubborn, or the smell of dog feet is more potent in my house, so while I need to bring out the big guns, a mild cleaner would work just fine for you. If a company is making the effort to be eco-friendly, I don't want to be negative about that, so my official policy is that if I don't have anything nice to say, I won't say anything at all. I'll tell you about products I love, but if I don't like it, I'll keep it to myself."
Well, there's a hitch.  A product I have recommended in the past has changed and I feel like I need to say something about it.
I've talked about the importance of using recycled paper products.  And I've told you that my favorite recycled paper TP is Seventh Generation 2-ply.  I even went to great lengths to not rat out a particularly awful brand of recycled TP by recommending Seventh Generation again. Because, while Seventh Generation 2-ply has never been as luxurious as the lines of TP that are quilted for softness or have those weird looking ridges, it's decent.  It won't give you papercuts.  It's not like using sandpaper.
I was all excited when I purchased a multi-roll pack of Seventh Generation 2-ply and saw "Improved Softness" written on the packet under the shape of a cloud.  I thought, "Wow.  It wasn't bad, but it's getting better."
Sadly, I think it should have said, "Now, only slightly better than using pages torn from the phone book!"
I love Seventh Generation products.  I love their mission and their commitment to making environmentally friendly products, and I love that their products are widely available.  But, I really hope they'll change back to the old TP.