Posted on
February 2, 2009

by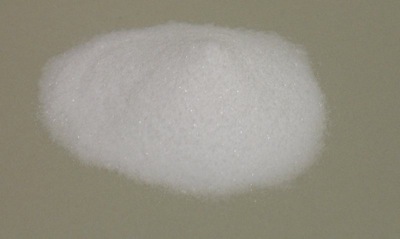 It's never simple, is it?  Few things are, and when it comes to the environment, there aren't many easy answers.  It's less about right and wrong and more about lesser evils in many circumstances. Do the benefits of CFLs outweigh the use of mercury in the bulbs?  Does the fuel efficiency of a hybrid outweigh the environmental impact of the battery?
I love cleaning with baking soda.  But what is baking soda?  Where does it come from?  How is it produced?
According to Umbra Fisk from Grist, baking soda is a mined substance and comes from a mine in Green River, Wyoming.  Salty runoff from the mine pollutes a pond manufactured to collect this runoff, and area birds get sick when they drink from the pond.
That's bad, right?
Well, yes and no.  I use baking soda to solve a lot of household problems I would normally use more destructive chemicals to tackle.
I scrub my face with baking soda a few times a week, instead of using a face cleanser with ocean polluting plastic exfoliating "microbeads," and parabens (that wash down the drain spreading their gender-bending xenoestrogens into rivers and streams, eventually ending up back in our drinking water).
I use baking soda to clean in place of a more abrasive, bleach-based cleaner.  I use it to deodorize, instead of reaching for an aerosol, phthalate-ridden spray that can disrupt reproductive function and cause respiratory problems.
In the face of synthetic chemicals that can cause permanent damage to our oceans, bodies, wildlife, and the environment on a very large scale, a salty runoff pond in Green River, Wyoming does seem to be a lesser evil.  And, while many synthetic chemical laden products come in plastic container (and we all know plastic never dies), baking soda comes in a cardboard box.
So this week, the tips are centered around using baking soda instead of employing more destructive chemicals.  I'm not pretending baking soda is 100% good, but it is, in many cases, a better option.
What do you think?