Posted on
July 31, 2007

by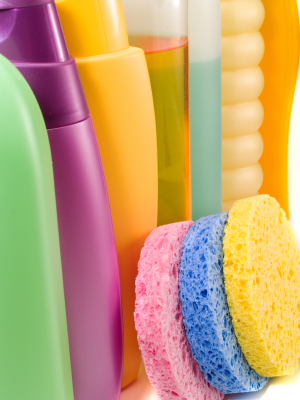 After reading several articles about the "No Poo" movement (insert juvenile joke here), I decided to give it a try. Going No Poo means giving up shampoo in favor of natural choices like baking soda, honey, and apple cider vinegar.
The reasoning is that shampoos can contain harsh and possibly harmful chemicals. As the chemicals strip the natural oils from your scalp, your body catches up by increasing oil production. Stop shampooing and your scalp will return to its natural balance.
I gave it a try. I mixed some baking soda and water and massaged it into my scalp. I loved the exfoliating action of the baking soda, but after a lot of rinsing, I still felt like I had some gritty residue left behind.
Instead of conditioner, I rinsed with apple cider vinegar and cold water. I thought I'd never be able to get a brush through my hair without a good gob of traditional conditioner, but I had no problem with it.
I let my hair air dry. It was soft and clean, but the ends were stiff. The apple cider vinegar made my hair shine, but later, when I went for a bike ride with my husband, the smell of vinegar wafted out from under my helmet.
I would definitely consider doing this again as a clarifying treatment, but I can't see myself doing it every day. Right now, I'm growing my hair to donate, so it's super long. I'll give No Poo another try once I chop it all off. Less hair may make it easier to rinse out all of that baking soda grit, and there will be less of it to hold the vinegar smell.
Have you tried No Poo? Is there a technique or ingredient that made it work better for you?
Click here for more information on No Poo.
Have you come across a natural remedy, treatment, or cleaning technique you're unsure about trying? E-mail me at alliesanswers at gmail dot com and I'll give it a try it for you!