Posted on
February 4, 2009

by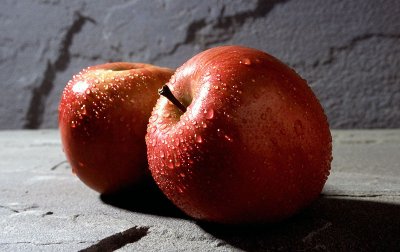 Apple Cider Vinegar (ACV) is often touted as a miracle substance that can be used for everything from warts to preventing intestinal stones in horses.  So when I read that adding some ACV to my daily diet could help me shed that annoying extra five pounds, I decided to give it a try.
I used added 2 tablespoons of ACV to a glass of water and drank before meals.  I love drinking water loaded up with lemon juice, so I figured I wouldn't have a problem with a little vinegar.  I was horribly, horribly wrong.  I'm not a big fan of the smell of vinegar, and I just couldn't get over the gagging feeling that I got every time I drank my vinegar water.  I read somewhere years ago that it takes 14 days to get used to a food you hate, and I kept that in mind.  But 14 days later, I was still gagging.
According to Apple-Cider-Vinegar-Benefits.com:
"No one is really sure how apple cider vinegar works to promote weight loss, but there is no shortage of theories."
After more than two weeks of gagging down vinegar water, I didn't lose a pound (or even half a pound, or a quarter of a pound, or an eighth of a pound . . . ), even though I kept my eating in check and maintained my usual activity level.  Furthermore, the acid from the vinegar made my teeth ridiculously sensitive (I don't even want to think about the damage to my tooth enamel).  So, I think if I ever try another "lose weight without altering your diet or exercise" plan, I'm going to need more than a surplus of theories as to how it might work. But honestly, it's just easier to eat my veggies and hit the treadmill.  We all know that works, and neither make my teeth hurt.
I'll save the ACV for cooking and cleaning.
Have you tried using ACV to lose weight?  Any luck?