Posted on
March 29, 2010

by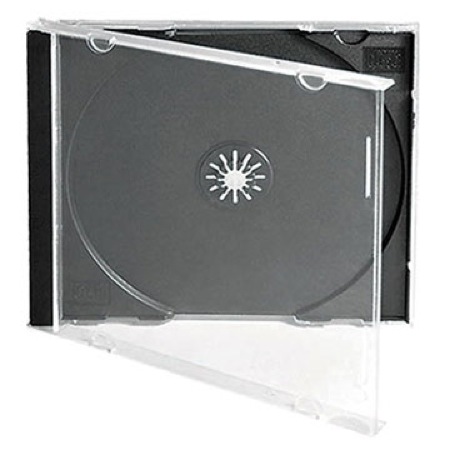 I know what you're thinking. CD case? What is this, 1995? Yeah, most of us download our music these days (score one for the green movement — less plastic!) but I know I still have a couple hundred CDs and their cases lying around, and I'm betting you do too. Here are five ways to put them to good use.
1. Coaster: Attach felt to either side of the case and voila: instant coaster. You could also do this with the CD itself. Use your most embarrassing music for extra fun.
2. Ice scraper: When your windshield is covered in ice or snow on chilly mornings, use a jewel case to scrape yourself a clear line of sight.
3. Picture frame: Put a photograph in an open jewel case and prop it up on a desk or bookshelf. If you want to get really crafty, you can put several pictures in many different jewel cases, then arrange them in a collage pattern and attach them to a wall.
4. Christmas tree ornament: Get creative with glitter, felt, and other crafty items to create a holiday scene. Then drill a hole in the case, thread a string through the hole, and hang it from your tree.
5. Organizer: Keep a jewel case in a desk drawer to keep stray paper clips, rubber bands, and other small office supplies in one place.
Can you think of any other ways to reuse an old CD jewel case?