Posted on
April 4, 2008

by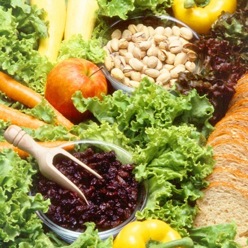 Eat locally.  Eat organic.  Support local business.  Eat at eco-friendly restaurants.  Great advice, but how do you go about finding a local organic restaurant? 
Try Local Harvest's Restaurant Finder.  All you have to do is type in your zip code and Local Harvest will give you a list of organic restaurants in your area.
Know of a restaurant in your area that specialize in local, organic and sustainable food?  Let Local Harvest know, or let the restaurant know so they can contact Local Harvest and help grow the database.
Going on vacation this spring?  Check the restaurant finder before you go and eat well while you travel.  Check the database for friends and family and send them a list of restaurants.  Spread the word.