Posted on
June 7, 2010

by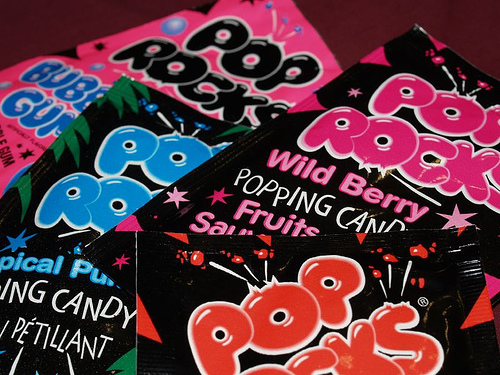 Our own Allie Larkin's debut novel, STAY, hits bookshelves this Thursday, June 10. In celebration, this week's posts on The Greenists are inspired by the book.
Can I just preface this post by saying that I loved Allie's first book, Stay? I read the whole story in one sitting- I laughed, I cried, and I really rooted for Van, the main character, the entire time. I felt myself wanting to do something to help her out, I wanted to be her friend! Van and I would definitely be buds, grabbing lunch at Wegmans and eating it by the canal while we chatted about that hottie vet Dr. Brandt.
Ahem. Anyway, throughout Stay Van consumes a ton of junk food. Now, I don't want to give away too many of the plot points, but who can't relate to that junk food mania when they're feeling down? There have been numerous times when my entire dinner has consisted of a whoopie pie, some ice cream, and a can of Diet Coke. Don't judge.
As Van's unofficial friend, I wanted to give her some healthier organic options for her junk food eating ways: I decided that I needed to find a way to make my own organic Pop Rocks. Ambitious, maybe, but I think Van is worth it! So here we go. I found a recipe on how to make homemade Pop Rocks and substituted organic ingredients.
2 cups organic white sugar
1 tsp baking soda
1/2 cup citric acid crystals (I found these in a store that sells baking supplies)
a small amount of corn starch
a small amount of organic corn syrup substitute (I made this myself using this recipe)
a small amount of water (I used just enough to get all the sugar wet)
flavoring (I used vanilla, but fruit extracts would work as well)
I wasn't sure how these would turn out since commercial Pop Rocks use CO2 to give them that trademark pop. I also had to buy a candy thermometer, something I've never used before, so all in all this was quite an adventure.
Step 1: Combine the sugar, baking soda, water and corn syrup in a pot over medium-high heat. Combine well, and then add the citric acid crystals.
Step 2: Heat to approx. 300 degrees Fahrenheit, add the flavoring. I added about 2 teaspoons of Mexican vanilla.
Step 3: Remove mixture from pot to cool. I let it cool on a baking sheet on which I spread a piece of wax paper. I also made sure to pour it in a really thin layer. Once cool, smash into small pieces.I let my four year old godson help me with this part!
It worked! Apparently when the sugar dissolves and the citric acid and baking soda it creates that fizzy sensation. It didn't quite make that loud snapping sound like the original Pop Rocks but it was still really fun and actually pretty simple once you have all the ingredients. I'll definitely be making them again, in honor of Van.
And also since I have a whole bottle of citric acid crystals now.