Posted on
July 16, 2012

by

The Greenists are on vacation.  Please enjoy this recycled post.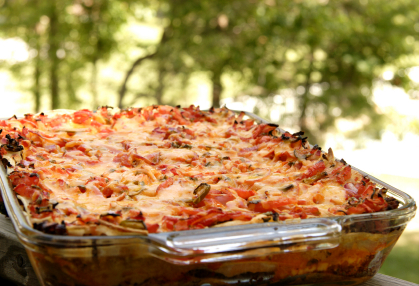 While there are a glut of bad Italian restaurants in our neighborhood, there was only one good Mexican Restaurant on our side of town.  Last week, when we went to grab dinner, IT WAS CLOSED!  FOR GOOD!  I guess I'll have to make my own chilaquiles.
I found a great recipe for Vegetarian Chilaquiles on Emily Skinner's website.   I don't crush the chips when I make chilaquiles.  I make layers out of the full chips.
Make it in a glass casserole dish for  more efficient cooking.