Posted on
March 25, 2008

by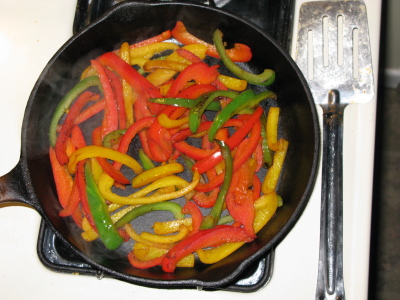 This morning we talked about cast iron pans. Cast iron pans just so happen to be the perfect cookware for making fajitas. And meat-free fajitas just so happen to be easier and tastier than you'd ever think they could be.
Whole Foods has a great recipe for Tofu Fajitas.
My notes on the recipe:
I like to use a mix of peppers, not just red and green.
To press the moisture out of the tofu, I wrap the tofu brick in a towel and press it between two plates, weighting the top plate (I usually use the honey jar) to speed the process.