Posted on
January 24, 2011

by

Please welcome today's guest poster, Jamison.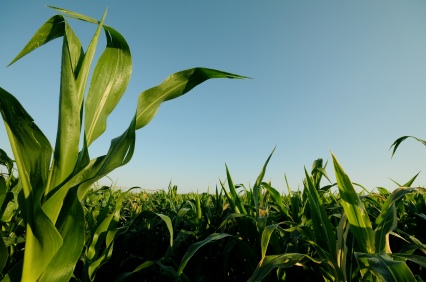 This is the time of year when it's time to start thinking about getting involved in your local Community Supported Agriculture (CSA). Most of them have an open enrollment right now for any open shares they have available.
In the past Allie posted a year's worth of her CSA goodies and Dianne has spent a great deal of time working on recipes for all the stuff she gotten from our CSA. But if you've never had experience with a CSA it's a slightly daunting task when you first start out.
Cost
Basically, most CSAs charge you one large upfront fee and deliver you some amount of vegetables over their growing season. The yearly subscription fee usually scares most people from considering a CSA. In my area, for example, they can range anywhere from from a few hundred up to a thousand dollars a year, and if you've never seen what gets delivered before, that seems like a wild gamble to take.
The key thing is to get a sense of the prices and options in your area. Local Harvest keeps a fairly good list of CSAs depending on your area for you to pick from. This will give you a sense of the average subscription requirements in your area.
Another matter for concern is the level of involvement that the CSA requires. Some CSAs like for people to come out and pick their own food, which can be a fun exercise if you are into such things. My wife's sister and kids go out to their CSA and hand-pick their food a few weeks a year for fun. I, on the other hand, would rather walk blindfolded through 10 lanes of on coming traffic than go outside in the summer time. So it's one of the things you need to take into consideration when you are picking a CSA. Most will give a lot of details on what's required. Find the CSA that best meets your needs and interests.

Location, location, location
This can also end up in the cost category if you aren't careful. Joining a great CSA doesn't help you out in the long run if you have to drive long distances to get the CSA pickup. Most CSAs will have a regular location where you can pick up your share. Some will have multiple locations that the pickup can be made. A lot of them are also participating in farmers' markets, so you may be able to collect them at the farm or at the farmers' markets as well. A few have additional locations and some even have home delivery as well, which is really nice. My wife's current CSA has home delivery via biodiesel power delivery trunks so her share shows up on our front door step sometime on the delivery day.
Originally we did a more regular CSA where it had to be picked up on the farm itself. Every Wednesday when I got off of work I'd head out towards the farm and collect her share. Once again we picked it because it was located very close to my office, making it economical for us to collect our share.
Risks
Most CSAs have taken to writing up very long-winded, legal-sounding disclaimers about how much will be in a given share in a given week. Basically, good sense should apply here. Some years everything can go wrong. It's not easy being a farmer in the best of times, but it appears that CSA members in the past have gotten a little irritable because the shares have seemed a bit light or been nonexistent because of weather conditions. These things should be a rarity under most circumstances. For example, when we had the CSA near my office, they lost entire crops of fruit-bearing plants because of a hailstorm so their tomato and berry crops were lost. That falls under a generic acts-of-God sort of clause. As a general rule, total destruction of every single crop on a farm is probably a real long shot at best. So as ominous as it sounds, it's not a realistic concern, and if does happen, you'd probably want to be more focused on helping your CSA get back on its feet than what kinds of veggies are going to be in your share next week.
After doing several for several years, I can't emphasize how important it is to get involved in these local food opportunities. Even on the worst week in our CSAs we broke even compared to the cost of things in the grocery store. And the better weeks we came out way ahead. So if you haven't given it a try yet, this is the year to do it!