Posted on
June 6, 2012

by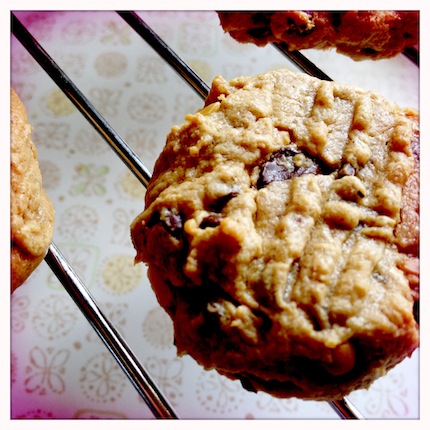 The Green Life posted an amazing peanut butter cookie recipe for Memorial Day, and I've made them twice already. Who knew that peanut butter cookies really don't require flour? Since they're basically peanut butter, sugar and egg, they aren't exactly low calorie, but I've been enjoying them as a protein bar substitute, which means I'm eschewing wrappers for something homemade. And the peanut butter jar is easily recyclable.
They're super easy to make. Plus, they're a gluten-free food that anyone will enjoy, so I don't feel like I have to make a flour-full batch for J.
The recipe is here.
And I noticed that The Green Life just posted a recipe for Vodka Rhubarb Ginger Iced Tea. I may have to give that a try too!