Posted on
August 31, 2011

by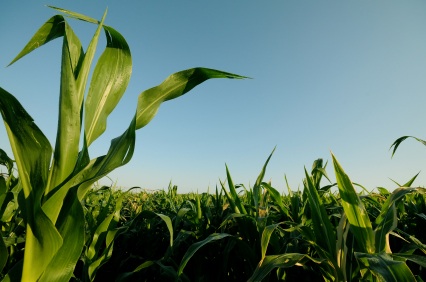 I'll share an embarrassing secret with you: When I was in elementary school, I kind of loved school food. I know. Looking back, those rectangular slices of cardboard-y pizza and cups of semi-congealed chili were probably chock-full of preservatives and sweeteners and who knows what else, but to my 8-year-old taste buds, they were delicious. Fortunately, as I grew older I developed a slightly more discerning palate, and now I think I'd rather go hungry than feast on a sloppy joe from a school cafeteria.
School food gets a bad rap, but some people are doing their best to change that. A few school districts around the country have started farm-to-school programs, in which kids are served fresh fruit and vegetables grown in local farms as part of their lunch each day. Some schools even serve local meat. 
In fact, the farm-to-school programs have become so popular so fast that the USDA doesn't even have solid figures on how widespread the trend is, but according to FarmToSchool.org, there are more than 2,000 programs going on in the country right now, covering more than 10,000 schools.
Aside from the obvious benefit of healthier lunches for kids, there are a few other pluses to this system as well. For one thing, it helps local mid-size farmers — many of whom are struggling, especially in this economy. For another, it turns the lunchroom into a classroom. Any educator worth his or her salt knows that education can't be limited to a classroom; it has to carry out of the classroom and into these kids' lives. Why shouldn't children learn about food in school? It's a huge part of all our lives, and everyone deserves to know where their food comes from.
So if you agree this is a great program, how do you get one started in your local school district? First, go to FarmToSchool.org and find a program operating close to you. All 50 states have at least one program going on currently, according to the site. Ask questions — how did they get their program started? What obstacles did they have to overcome? How did they broach the subject with local school officials?
And if you are involved in a farm-to-school program, we'd love to hear from you!