Posted on
January 14, 2010

by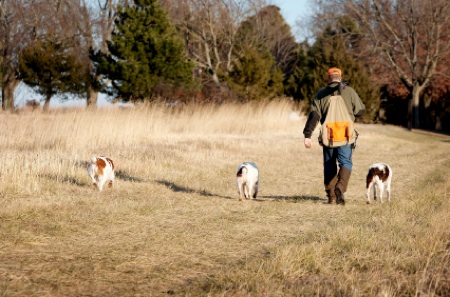 As an environmentally-minded person, one of the biggest decisions you must make is whether or not to eat meat. Here at The Greenists, we're aware that a vegetarian diet is much less taxing on the planet than an omnivorous one, and we know how much better it is to eat locally-grown food, but we do not judge others if they choose to eat meat. Heck, I still eat meat, though I've cut down my consumption of chicken and pork to only a couple of times a week. I do stay away from red meat, partially because of cholesterol concerns.
Anyway, I just finished reading The Omnivore's Dilemma, a popular and somewhat controversial book by Michael Pollan, and I recommend reading it if you're curious about where your food comes from, or about food in general. In the book, Pollan narrates his quest to track a meal from start to finish, from the live animals to the slaughter to the processing to the plate. It gave me a lot to think about when I visit the grocery store, to say the least.
But it was the last part of the book — the part where Pollan goes hunting for his own meat — that stuck with me the most.
Pollan makes the argument that if you eat meat, you must come to terms with the fact that your dinner is comprised of something that once had a face. It's not something many of us like to think about — the steaks and chickens you see at the grocery store or in restaurants are so nicely packaged that it's easy to push the grisly reality out of our minds. But, according to Pollan and many philosophers, if you are able to down a juicy pork loin, then you also should be able to kill a pig.
I have never been hunting, partially because the opportunity has never come up, but mostly because I just couldn't do it. I can't look at an animal peacefully grazing and then pick up a gun and kill it, even for the expressed purpose of eating it. I'm aware that this makes me a huge hypocrite; some would even call me immoral. But I do see the logic in Pollan's argument — eating meat means that something has to die, and that's something all meat-eaters have stomach, both literally and figuratively.
So my question to you, dear readers, is this: Do you agree that if you eat meat, you should also be willing to pick up a weapon and kill the animal yourself? Is it immoral or unethical to push the slaughter out of your mind? If any of you are like me — meat-eaters but not hunters — would you consider killing your own food? Could you do it? Or would you just give up meat? Does the willingness to kill make any difference?
I'm very interested to see what you all think, but again, please be respectful. The Greenists is a place where we present people with information and encourage them to think about their choices, not preach about what you should and shouldn't do. Please keep this in mind if you choose to leave a comment. Thank you.