Posted on
March 25, 2008

by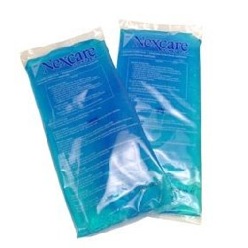 When I was younger I was obsessed with books about "olden times."  I loved reading all of the Little House books, Little Women, and Anne of Green Gables, and I was fascinated with all of the historical details.  One of those details was that back in "olden times" people used bed warmers or wrapped a brick that had been warming by the fire in a piece of flannel and took it to bed with them to keep their feet warm.  When I climb between cold sheets, I always wonder why that's a tradition that didn't last. 
Lately, I've been freezing when I go to bed, but wake up in the morning having kicked off most of the blankets because I'm way too hot.  Last week, I started using my own version of a hot brick to warm the bed at night: a microwavable hot pack (like the kind you'd use on an injury).  I'm not saying that hot packs are especially eco-friendly — they're plastic and goodness knows what that blue stuff actually is — but we already had one around the house, and the energy savings potential is great.
I can turn the heat down lower at night (and possible turn it off completely earlier in the season), so I don't shiver for half the night and sweat bullets for the other half.  Two minutes in the microwave uses a lot less energy than keeping the heat up higher all night, or using an electric blanket.  And as I get warmer, the hot pack cools off.
The added bonus is that I've been falling asleep faster, because I'm not spending the first twenty minutes or so after I get in bed trying to warm up.